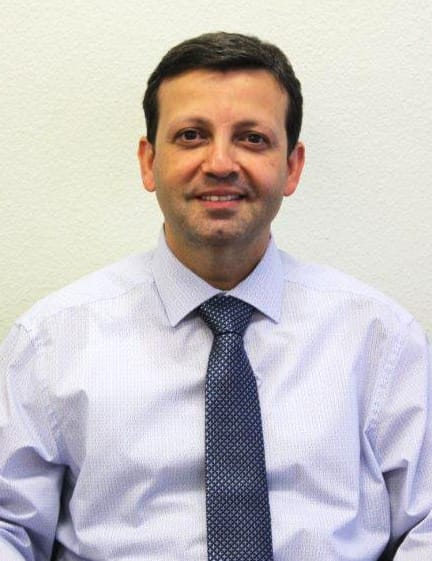 Extensively trained at some of the most prestigious dental institutions, Dr. Manuel Ohannessian strives to elevate dentistry beyond the typical experience. He began his career at the Lebanese University, School of Sciences in 1988, where he received his undergraduate diploma in Biology. He then obtained his Doctorate of Dental Surgery (DDS) degree from the Lebanese University, School of Dentistry in 1995. Following graduation, Dr. Ohannessian completed his residency at the Abu Jawdee Hospital, where he was assisting in protecting and correcting the smile and the dental health, after a reconstruction surgeries due to trauma or cancer. Dr. Ohannessian continue his full one-year education program in the Advanced Studies in Basic Fundamental Sciences at the St. Joseph University School of Dentistry, where he continues in the Science of Immunology and Genetics.
Dedicated to continuing education, Dr. Ohannessian has undertaken several advanced post-graduate courses in a variety of dental fields, including a Diploma in Oral Diagnosis and Pathology and a Diploma in Oral and Maxillofacial Radiology, Lebanese University School of Dentistry (not accredited in U.S.)
Dr. Ohannessian is constantly attending conventions, lectures, courses, study clubs and numerous seminars covering a wide array of topics; ranging from endodontics, cosmetics to implant dentistry and surgeries. He believes that continuing education is an essential part of doing modern dentistry.
Dr. Ohannessian states: "My love for dentistry stems from a desire to build confidence in my patients by giving them a reason to smile. Being able to positively influence their smile gives me personal gratification; while improving their oral and overall health gives me professional satisfaction." His motto is to keep your teeth and gums healthy for life.
When he is not in the office, Dr.Ohannessian enjoys a wide range of activities, such as going on outdoor adventures like hiking ,kayaking and camping with his wife and four children; participating in many sports: skiing, water skiing, scuba diving, rappelling and enjoys trying new foods and traveling, and he takes part in many community events.